Submit the information below for your ACVIM Leukocyte ID Chart. Please allow 30 days for receipt.†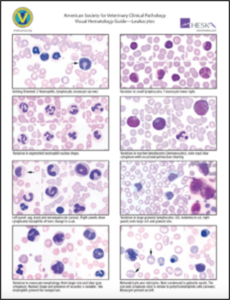 ---
*Terms and Conditions apply. Element HT5 is a registered trademark of Heska Corporation. Offer available for a limited time and subject to cancellation or modification at any time. Consult Heska for additional details.
†While supplies last. Please allow 30 days for receipt.
©2020 Heska Corporation. All rights reserved. HESKA and Element HT5 are registered trademarks of Heska Corporation in the U.S.A. and in other countries. Quotations are personal opinion(s) of third parties that authorized Heska to publish them on their behalf. Claims may derive from estimates and averages of or from current end user data and published prices, and may not equal your actual data, results or savings. *Free warranty includes free repair, exchanges and service on the equipment for the Reset Contract Term subject to Reset Contract terms and conditions. **Savings based on U.S.A. 2014/2015 Reset Customer Testing Levels estimated over 5 years assuming 4% yearly price increases and other charges. Not combinable with other programs or discounts. 60 Month Reset Contract Term required. 60 Month terms and conditions apply. Offer subject to change or cancellation without notice. Heska retains title to equipment. Some equipment types may not qualify for free use on certain programs. Minimum $1,500 for Setup/Training/Doc/Freight applies. Consult your Heska representative for complete program details, limitations, eligibility, requirements, fees, service charges, taxes and additional terms and conditions. Not all customers or configurations will qualify.